Weekend – 65k dead in the US. With lockdowns being relaxed this is sure to climb again soon.
Friday – more discussion of return to work. Looks like at least half will be "home" and half "office" with strict cohort segregation. This is probably until at least vaccine or herd immunity.
Thursday – blood draw negative. Well – at least I know.
Wednesday – blood draw for the coronavirus antibodies test.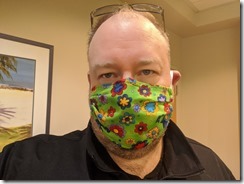 Tuesday – Quick teleconsult with the Doctor to discuss a coronavirus antibodies test. Short version: it's new, unknown accuracy, no idea if there is immunity from previous exposure. I had coronavirus-like symptoms in early January; we decided it was worth the test. WA State plans limited opening of State Parks and other recreation. Still looking at continued work from home.
Monday – ten hours on the phone. WFH has turned every ad-hoc conversation into a 30 minute call. :\
Reports of COVID related illnesses affecting kids in the UK.
The Guardian and Tom Tom data shows how traffic has decreased. Seattle is dramatic.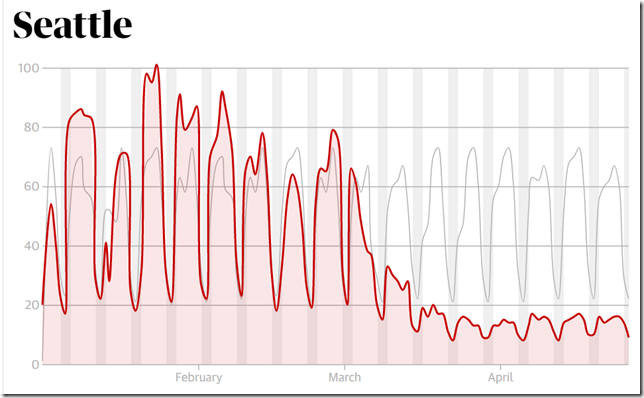 Local and global coverage for future reference.