Weekend – first time out without the kids in 10 weeks. Socially distanced barbecue in the mountains. Brazil and Russia cases are growing quickly. UK daily deaths dropping.
Seattle Times continues with great local coverage; The Guardian summaries are another good archive (note: Google/Bing for site includes https://www.theguardian.com/world/live/2020/mmm/dd/uk-cornavirus-live to find the majority of hits; BBC urls are really unfindable if you miss them).
Friday – echoing the experience in WA state – care homes, nursing homes and similar are a real hotspot for infection. "Warp Speed" for vaccine.
Thursday – 36M unemployed in the US, quarter of workforce on benefits, this winter could be "bleakest ever".
Global case count is still increasing.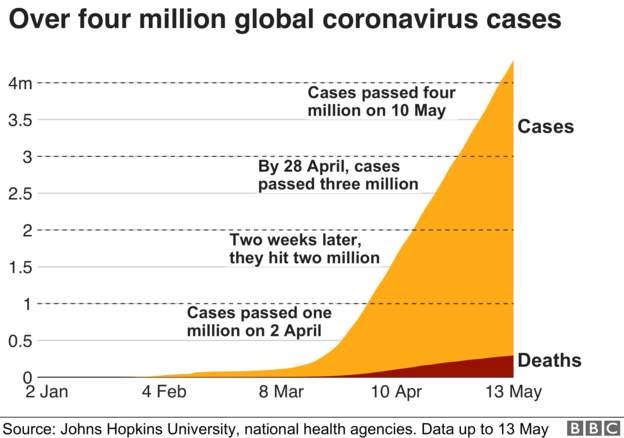 Wednesday – Coronavirus may never go away say WHO.
Tuesday – Russia coronavirus cases explode. Brazil 881 deaths today. Fauci says US not under control.
Tuesday data from The Seattle Times:
Monday – Week 10. UK lockdown guidance
Local and global coverage for future reference.