Weekend – Numbers and reports from around the US and Europe continue to show a massive rise in positive tests, associated hospitalisation and the final lagging indicator, death.
Washington State numbers from The Seattle Times. Daily cases up, 800+ per day – that's approaching the July peak. Hospitalisation and death are still relatively stable.
Friday – 91k US cases in the last 24 hours. 24k UK cases. This is the "new normal" as we head deeper into this phase of infection. "Save Christmas" lockdown.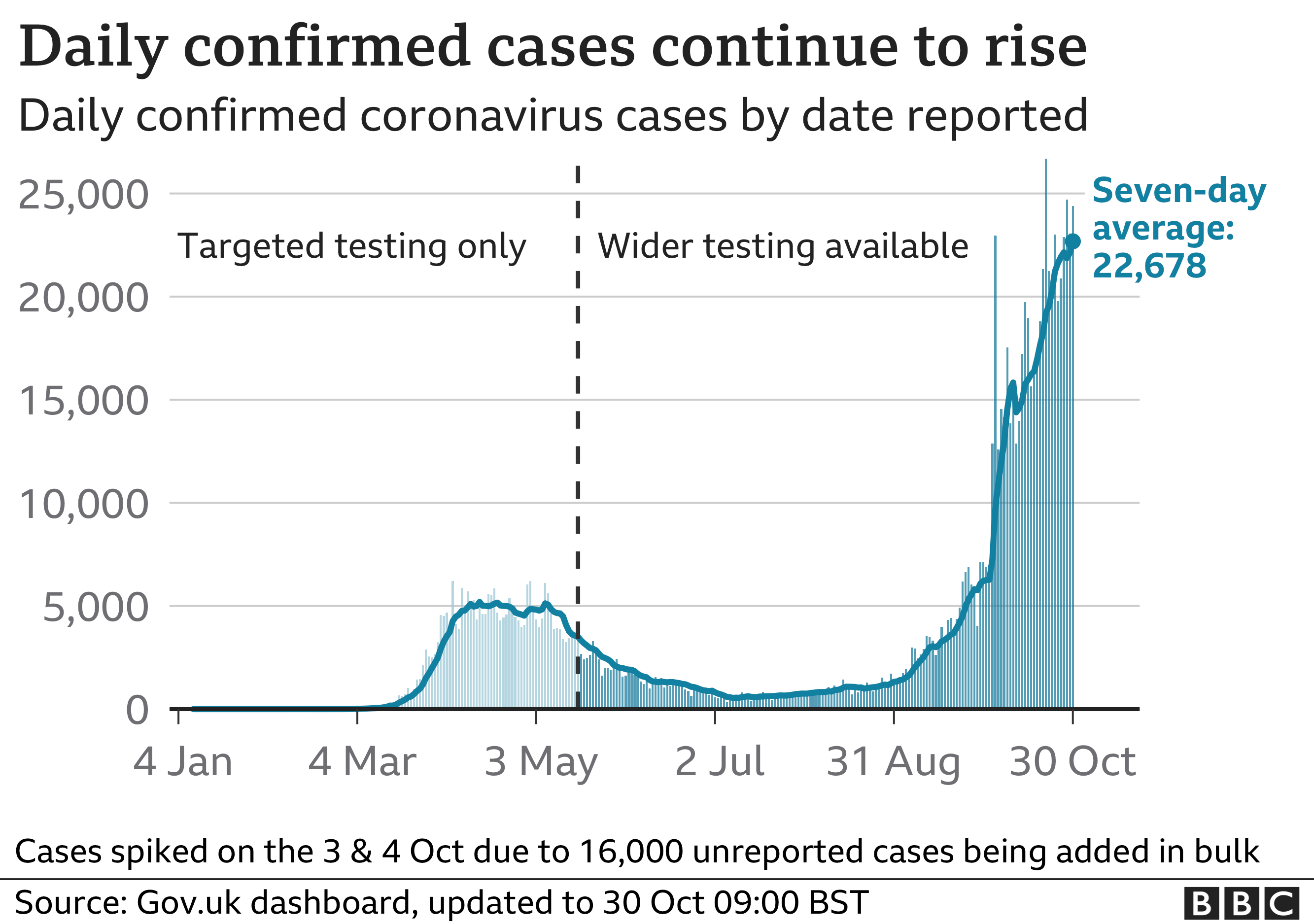 Thursday – EU moving patients across borders to keep hospitals going.
Wednesday – France, Germany, Greece.
Tuesday – Talk of a new England-wide lockdown.
Monday – There is a risk this becomes a list of countries with record breaking infection. Portugal, Czechia, Belgium, Italy, UK, most of the US.