Weekend – "Trump immune to Covid" claim; Twitter removes tweet. Midwest cases climb. UK cases huge rise. UK at "tipping point"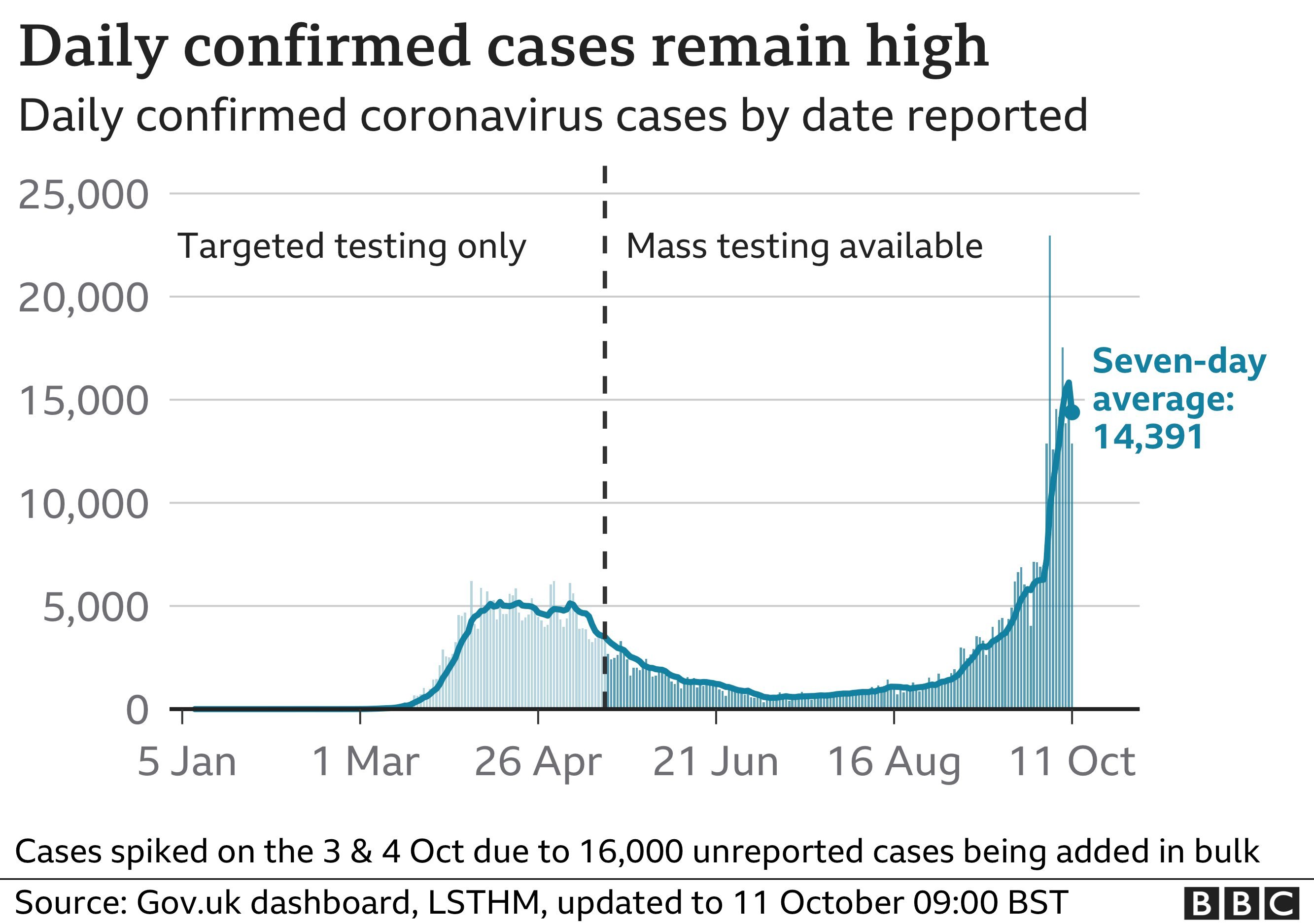 Weekly update from Washington State via The Seattle Times.
Friday – 350k new cases globally. New cases accelerating – similar to the spring.
Thursday – record global rise in new cases, clearly we are in the midst of a new wave. Serious hospital cases are the lagging indicator – and ICUs are filling rapidly across Europe and the US.
Wednesday – very much the two sides of the coronavirus story. Europe and US with increasing cases, lockdown and protests. White House coronavirus spreading and the (mis)information being spread about that. Scotland cancels 2021 exams. BBC summary.
Tuesday – the slow moving second wave continues to break over Europe. French ICU, Ireland Level 5, UK lockdowns.
Monday – more cases in the WH. Continued confusion over Trump's health and care regime. Ireland heading for total lockdown. Cases rising across the US.