Weekend – misleading Tweets from Trump removed. US cases up in 48 States. Early voting continues despite distancing.
Weekly summary of Washington State cases:
Friday – local outbreak of COVID-19 at Harborview Hospital in Seattle. Continued reporting of massive European case surges. US Thanksgiving could be another superspreader weekend. 8M cases in the US. 220k deaths. 400k new global cases today.
Thursday – Remdesivir doesn't prevent COVID deaths. UK lockdowns continuing amidst much confusion and pushback.
Wednesday – multiple WA counties improve – and start opening back up. 38M global cases. Watched Totally Under Control last night.
Tuesday – this looks a lot like March – with rapidly climbing positive cases across the globe. The only difference being rather than 30k cases per day it's 300k cases per day. US daily cases is a classic fast, slow, fast pattern.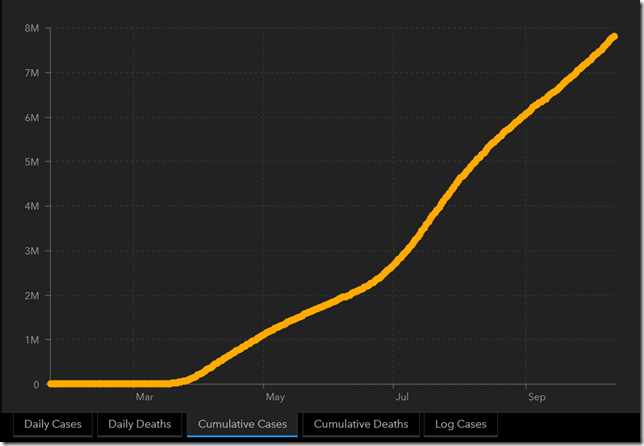 Monday – continued mixed behaviour from Senators – masks, positive tests, no masks, video attendance. French declare second wave is here. J&J vaccine trial paused.