Weekend – A great weekend away in BC, vaccination proof being looked at for all indoor bars and restuarants, masks being worn everywhere. Limited protests.
Weekly data from The Seattle Times shows a worrying uptick in positive cases in the last few days; but that could be related to Thanksgiving travel.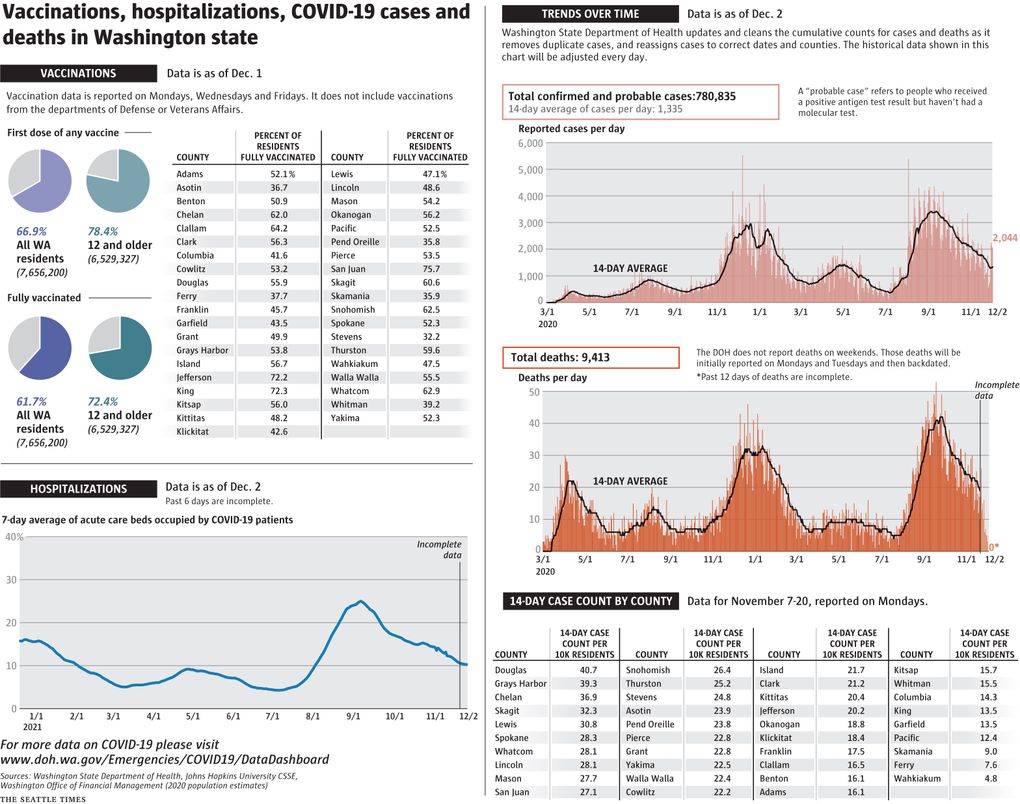 Friday – BC vaccination app is everywhere; proof of vaccination, QR code on phone, links to live "vaccinated or not" backend system. No real protests, and it felt much like Washington State in many respects.
Thursday – for the first time since the start of this pandemic, a trip outside the US. Land travel to British Columbia, Canada. ArriveCAN for entry, proof of vaccination, proof of negative test. Long lines at the border heading into Canada. We were worried that the omicron variant would close the border into Canada, or require additional testing while there, or for return.
Wednesday – Omicron variant was "in Europe, weeks ago". Positive cases everywhere; including the US.
Tuesday – Boosters may protect against Omicron; they may not; a new vaccine may be needed; new vaccine within 100 days. Much not understood yet. Saw long lines for student booster shots in Capitol Hill, Seattle last night.
Monday – the news is all Omicron variant. South Africa being both vilified and held up as a great model of healthcare. Certainly testing and sequencing got early data out. Still lots of unknown factors. WHO says "very high" global risk.
This time last year – the start of the discussion about vaccinations, and breaking through the antivax rhetoric. WA Notify – the Washington State Notification App launched.
https://www.theguardian.com/world/series/coronavirus-live