Weekend – Omicron starts working through NZ; hopefully the vaccination drive means the impact is low.
Cases are on the rapid decrease here in Washington State; tests and N95/KN95 masks are now readily available. I hope the stockpiles get replenished for the next wave.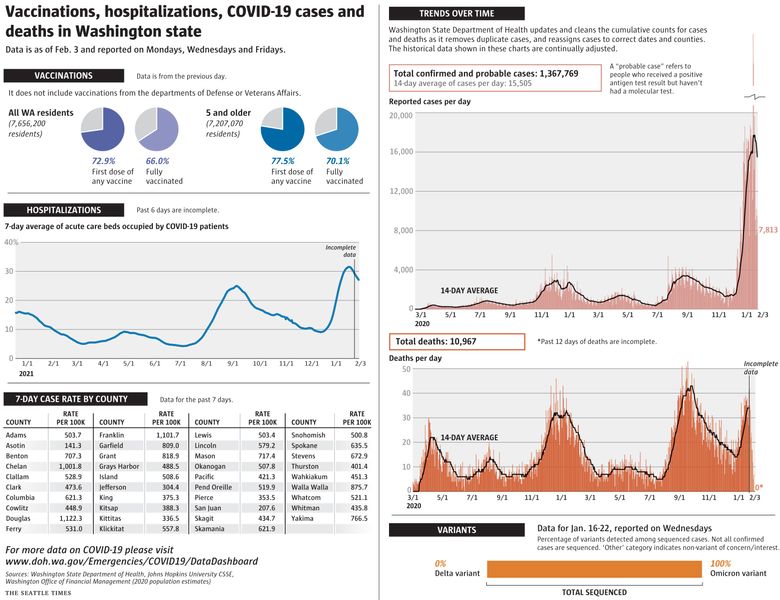 Friday – US health systems are "broken", full hospitals, understaffed.
Thursday – following record cases, Europe set for a spring and summer of "tranquility" WHO
Wednesday – COVID hospitalisations dropping in Western Washington State.
Tuesday – BA.2 subvariant of Omicron is picking up; re-infections seem to be picking up.
Monday – Spotify vs. Joe Rogan and misinformation vs. Neil Young. Downing Street parties.
This time last year – "US is blind to mutations and spread"
This time 2020 – the quiet between "first case" and "panic".
https://www.theguardian.com/world/series/coronavirus-live