Weekend – looks like The Seattle Times and The Guardian are down to weekday updates – which is unsurprising.

 UW reporting "end of the pandemic". Locally cases are "much lower" than the peak of a few months ago.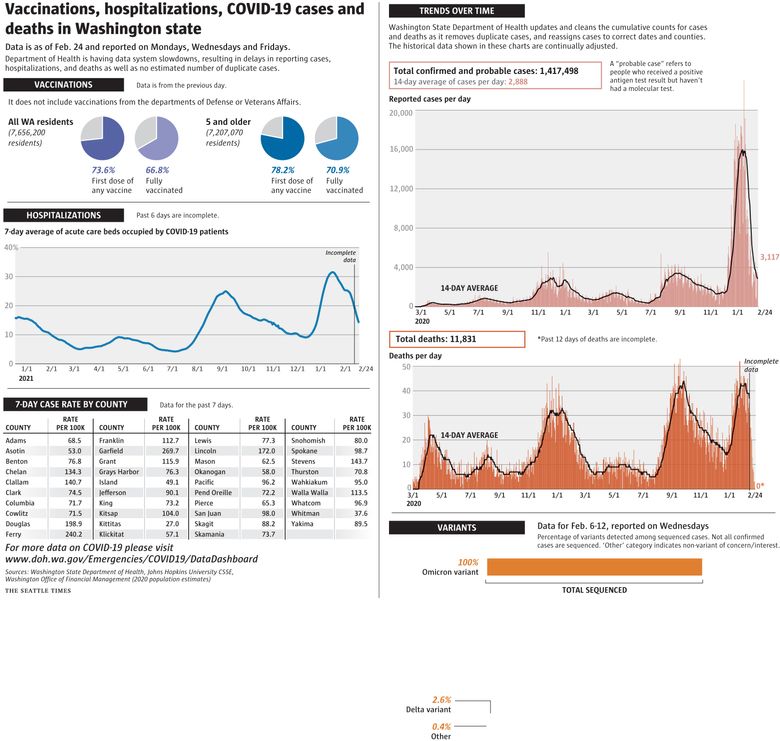 Wednesday through Friday – Ukraine invasion. Newsrooms have put most coronavirus news way below the fold. General trend is lifting restrictions and mask requirements; continue to encourage vaccinations and boosters.
Tuesday – most COVID restrictions in UK, Ireland, US starting to be removed. On the other side – 100K new cases in Brazil. Free testing to end in England.
Monday – possible war in Ukraine has taken Covid off the headlines globally. NZ ends vaccine mandates.
This time last year – vaccination systems went online, and were swamped. 500k US deaths from COVID.
This time 2020 – this was the week when panic buying really started. Cleaning products, face masks, hand sanitiser, paper towels, toilet paper – all stripped from stores.
https://www.theguardian.com/world/series/coronavirus-live