Weekend – call for fourth jab in England, Covid cases rising again. Changchun, PRC on lockdown because of surge of Covid.
Locally – mask mandates end this weekend, many businesses still requiring masks and vaccine proof.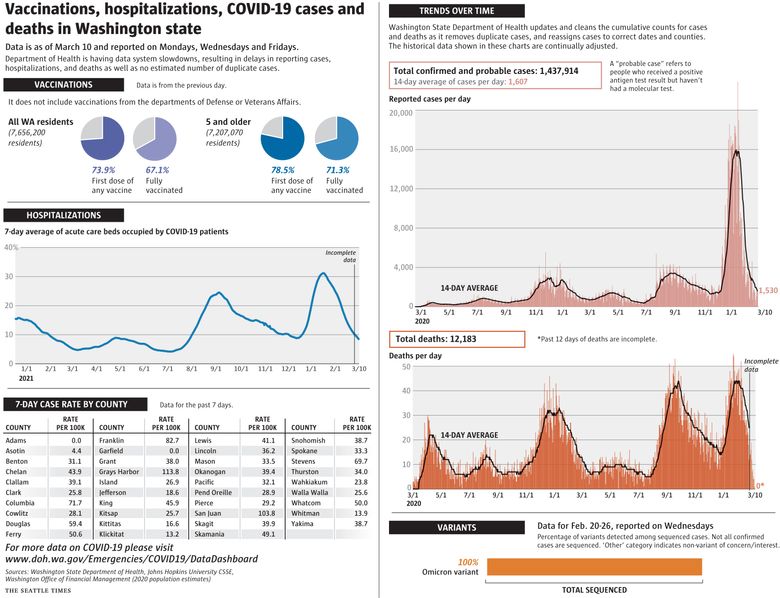 Friday – "one third of US Covid child deaths were from omicron". Hong Kong battling huge wave of Covid.
Thursday – Covid building up again in England.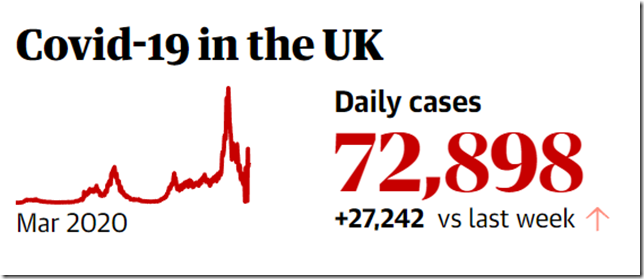 Wednesday – vaccination mandates, mask mandates – ending across the US and Europe. Meanwhile Hong Kong, Israel and others are seeing a fifth wave of Covid.
Tuesday – ah – the variants are coming back. "Deltacron" and BA.2 are starting to enter the vernacular. With war taking the headlines, and a weary populous; this could just be "let it run" – which is a disaster for public health, those sheltering, the immune compromised, and anyone with children under 5.
Monday – good read on the coalition of extreme groups forming across the US.
This time 2021 – vaccination and beating the variants. A year into working from home, and it's the new normal.
This time 2020 – getting into the groove of weekly blogging with daily news aggregation. Restaurants and bars closing, statewide school closures, large gatherings banned.
https://www.theguardian.com/world/series/coronavirus-live