Weekend – Protests in London around ending lockdown. UK at >74% adults with first vaccine; 47% with two.
From The Seattle Times – positive cases are still bumping along at >1000 per day; and slightly increasing. Huge disparities in vaccine take-up.
Friday – EU "vaccine passports" starting to be unrolled. UK in the midst of more variant outbreaks.
Thursday – The Seattle Times url structure has rotated around after a year. Now ending with -2.
Wednesday – Covid infections "at lowest levels for months" in Germany, UK, France. India still ramping new cases.
Tuesday – Into the office for the first time in 434 days. A ghost town. Pripyat-esque. Masks and protocol.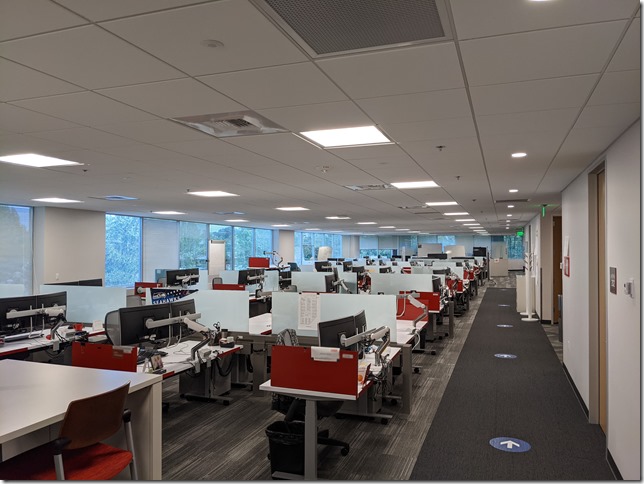 Monday – 18 months on – the news cycle rotates back to Wuhan and the earliest days of the pandemic. Japan rushes to vaccinate ahead of the Olympics.
This time last year – protests and riots, Seattle curfew. "250 cases per day" in Washington State; we are currently at >1600 and "emerging from the pandemic". I think the first mention of variants and mutation.
https://www.theguardian.com/world/series/coronavirus-live