Weekend – Much discussion over England soccer games and being super-spreader events. Good Twitter thread from Andy Slavitt https://twitter.com/ASlavitt/status/1413929409380110337?s=20 – "2021 is the year of the unvaccinated pandemic" – in developing nations, and in unvaccinated states.
Usual graph from The Seattle Times. Vaccinations are slowing. Cases are declining slowly.
Friday – "Worst over" for some says WHO. Discussion on third Pfizer/Moderna shot as a booster in the fall. NSW/Sydney lockdown continues.
Thursday – UK re-opens; vaccine take up for those unvaccinated (mainly under 30s) slows. 4MM deaths globally. Tokyo Olympics to be without fans.
Wednesday – I feel this is going to be the summer of "super spreader" events; especially in the states with lower vaccine numbers. Here's a starter: 125 infected at a church camp in TX. UK reopening a "dangerous experiment" – daily cases looking a lot like December. Graph from The Guardian.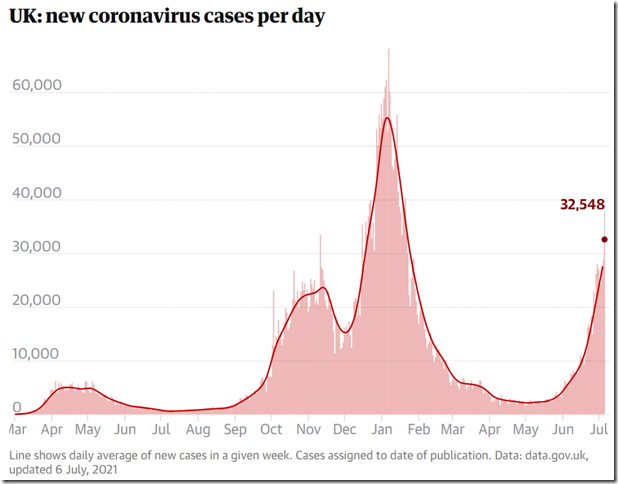 Tuesday – "2M UK cases, 10M in isolation" – on these numbers I'll be commenting on Covid for years. "About 99.2% of recent COVID-19 deaths in the United States involved unvaccinated people." Fauci.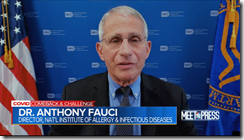 Monday – UK lifting mask and distancing requirements – most rules to end by 19 July.
This time last year – runaway transmission, US cases were trending up; TX, AZ, FL hospitals overflowing; US gave notice to exit WHO.
https://www.theguardian.com/world/series/coronavirus-live