Weekend – Omicron wave in the US looks to be driven by teens and young adults; certainly a large uptick locally. Oh – and that local uptick; a vast number of tests being done, and a corresponding number of positive cases.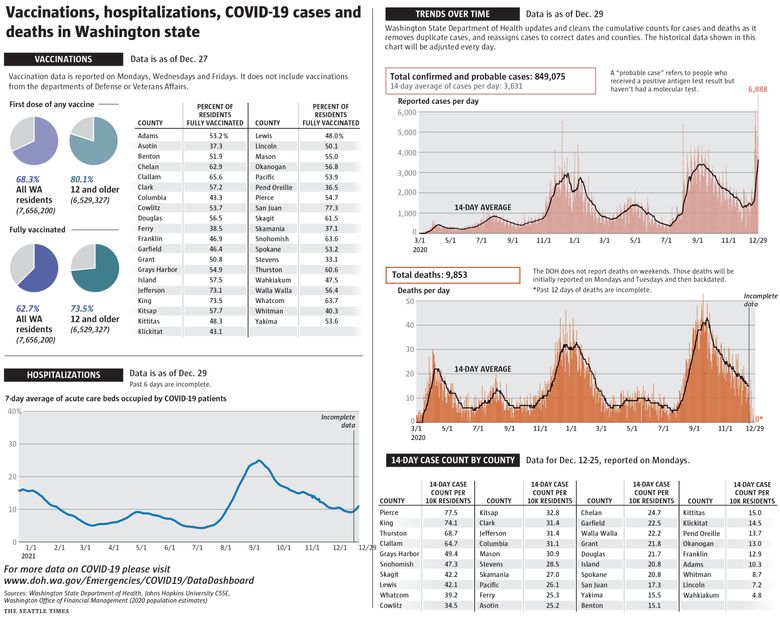 Friday – The last day of 2021; the day before year 3 of Covid. US expecting a "Viral Blizzard", South Africa seeing the start of a rapid burnout and decline of omicron cases. Those UK numbers – the jump yesterday in hospitalisation, the slight jump in deaths. Sign of the next month I fear. The US probably looks similar.

Thursday – University of Washington are overwhelmed with PCR tests; so restrictions going in to only test sympomatic and contact traced people. Short version – pooling becomes less effective when 50% of your tests are positive.
Wednesday – Florida seeing record cases, hospitalisation surge to follow. New Year's Eve celebrations "should be cancelled". 183k cases in the UK. By close of week the step jumps from 40k per day, to 85k per day, to 130k up to 180k+ is going to look like a rocket taking off. Exponential growth.
Tuesday – here's the first part of the pre-Christmas data from the State. Not unsurprising – there's a massive jump in positive cases; this is most likely on the back of the leap in tests being performed. The ten days before Christmas there was a huge rush to get tested, and there were shortages of home lateral flow tests. Infographic as always from The Seattle Times. King County reports almost 200% jump in positive cases, US health officials are looking at an early January surge. 13% of PCR tests in Seattle were positive.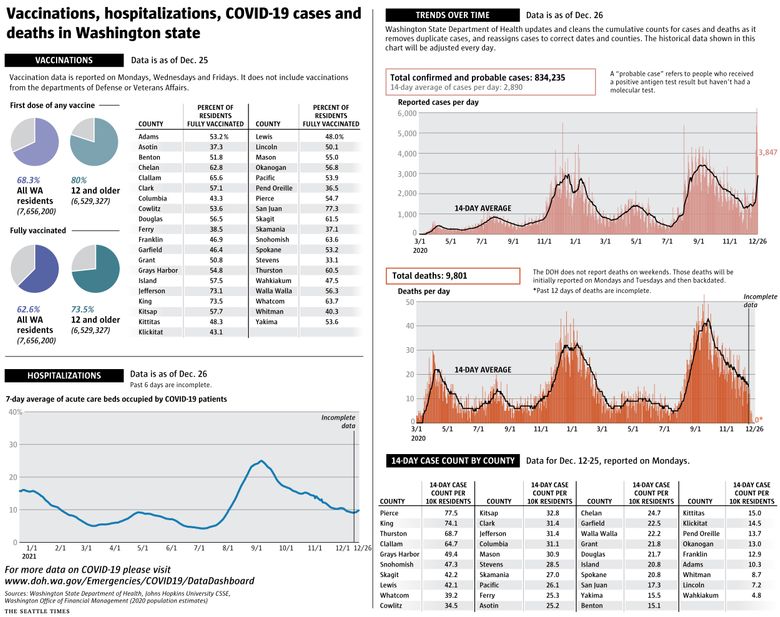 Monday – reporting figures look partial due to the holiday weekend. UK shows 98k positive cases.
This time last year – "soon this will be a full year of working from home, and school from home", early vaccine rollouts in the US were "being botched"
https://www.theguardian.com/world/series/coronavirus-live