Weekend – let's take a look at local, Washington state data. Oh boy.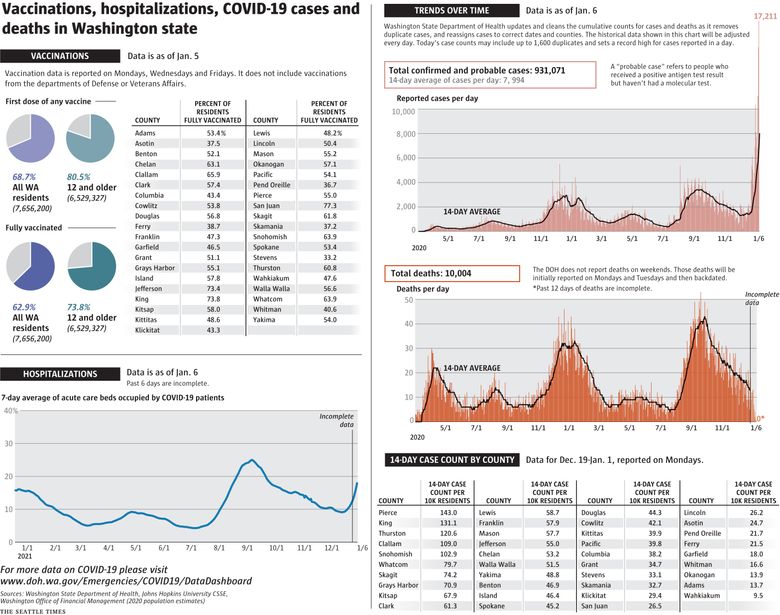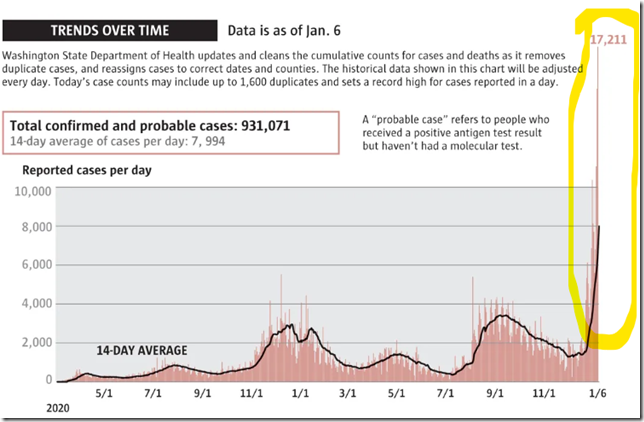 Friday – news of possible Covid exposure; so one of the household is off to get a PCR test tomorrow. Another look for rapid, at-home, lateral flow tests – and there are none to be had at any local pharmacy within ~75 miles; what stock comes in is gone within 5 minutes.
Thursday – boosters approved in the US for 12-15 year olds; last in the house scheduled for that. UK NHS declaring critical situations.
Wednesday – every day brings a new eyewatering record, 200k+ cases per day in the UK, 1M in the US, 1 in 15 had Covid in England last week.

Tuesday – over 1 million new cases in the US, 220k new cases in the UK. "Fourth shot gives 5x antibody boost"
Monday – UK NHS trusts buckling under the pressures of staff illness, staff burnout and the numbers of folk being hospitalised. Boosters to be approved in US from mid-week for all over 12.
Continued vast case numbers in the UK; and a large upward pressure on hospitals.

This time last year – looking back at the huge wave in cases, hospitalisations and deaths in the UK. Washington State was starting the planning for mass vaccination sites.
https://www.theguardian.com/world/series/coronavirus-live