Weekend – The Seattle Times weekly graph – rapidly declining cases, hospitalisations and death rates. Much discussion of a "second booster" or "fourth shot".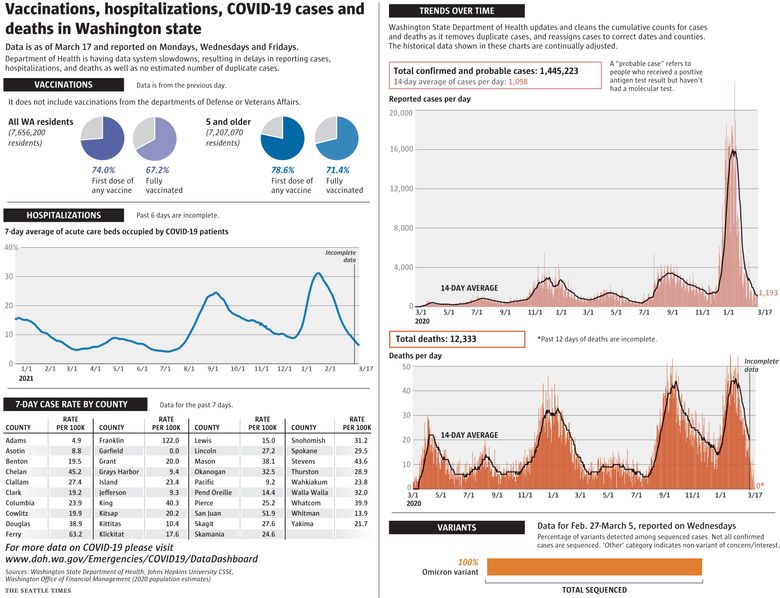 Hong Kong death rates are insane. This from The Economist.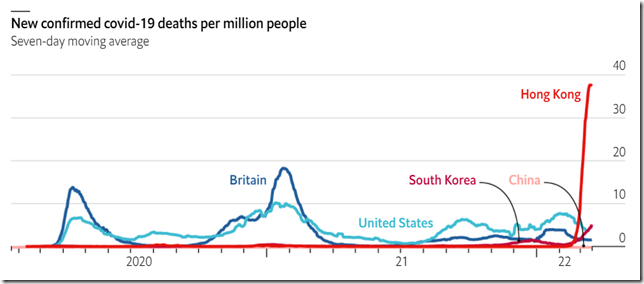 Friday – Covid in over 70s in UK at record high. After two years, this is the pandemic that everyone is now forgetting.
Thursday – good listen from The Guardian on the coming wave of Covid.
Wednesday – Canada to drop testing requirement for visitors from the US from April 1.
Tuesday – BA.2 is starting to make news. ~100M people in PRC under lockdown or restrictions. Fourth dose (second booster?) will be needed, Pfizer CEO says an annual shot will be needed. I refer back to my comments from 2020. CDC Wastewater Surveillance System shows 1000% jump in Covid DNA in Seattle wastewater.
Monday – "UK should brace for rising cases", meanwhile all travel restrictions dropped in the UK. BA.2 Omicron variant starting to run fast. PRC locks down Jilin province. Concerns that Sinovac isn't as effective against omicron and variant. Dropped The Guardian from the daily summaries – but no doubt another raging covid wave will force its return.
This time 2021 – another wave passes across Europe, Washington State following closely. 100M vaccinations in 58 days.
This time 2020 – the start of panic buying amidst FUD and calls for rationing.
https://www.theguardian.com/world/series/coronavirus-live