Weekend – positive cases are down dramatically since the start of the year. Unclear how many tests are actually being run now. UK cases keep trending up; disastrous timing of all protections being lifted, along with a surge of BA.2. It's a balancing act to what happens next in the US.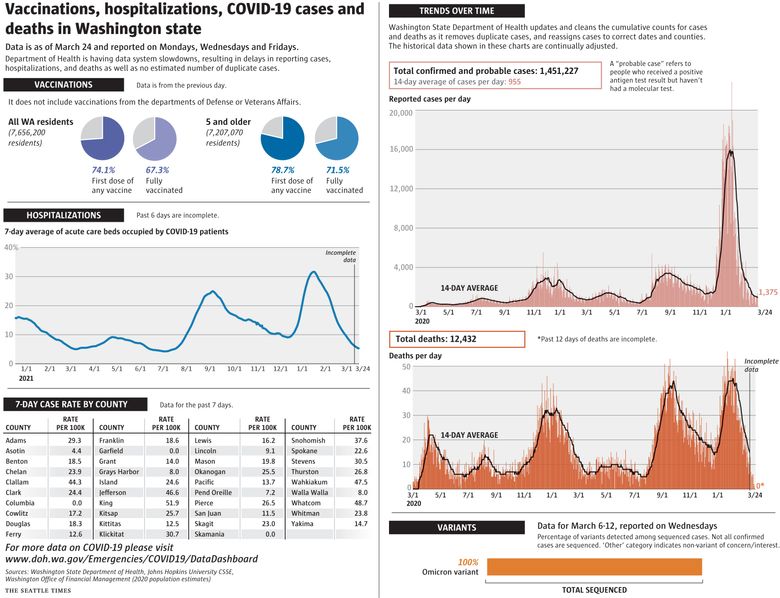 Friday – much discussion about vaccination rates, boosters, a fourth shot – and the timing of any fourth shot. Does this become an annual combination 'flu and covid' shot. I mentioned this two years ago.
Thursday – BA.2 keeps popping up as the next variant of concern. The "dance" of the Hammer and The Dance.
Wednesday – US airlines ask for mask mandates in airports and on planes to be lifted.
Tuesday – no funding in the budget for more COVID testing and boosters/vaccinations. BA.2 variant is now 25% of cases in Washington state.
Monday – New covid wave in the UK. Big jumps in positive cases. That peak is as bad as the end of 2021.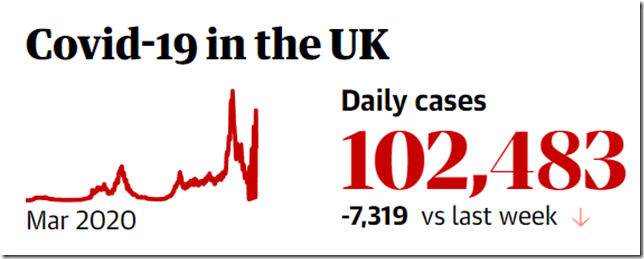 This time 2021 – another wave. Spring break, no masks, variants.
This time 2020 – Fauci predicts 100-200k deaths in the US. (it's now 1M), military field hospitals being built in Seattle, 3.3M file unemployment.
https://www.theguardian.com/world/series/coronavirus-live