I honestly forgot to write two weeks of updates. Locally we attended the Seattle International Film Festival, in-person, masked. I received a notification of brief exposure at the Sunday closing event. New cases are still working through the under fives, their teachers, their carers and families.
Globally the number of cases is down 25% week on week.
The Seattle Times dashboard is now gone. Replaced with a trends graphic.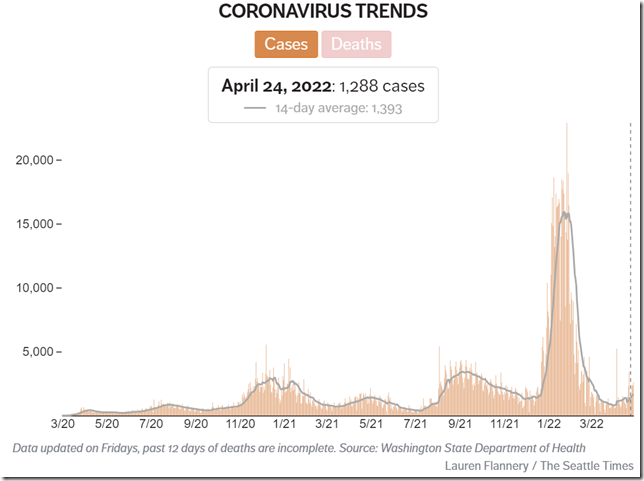 This time 2021 – "concerns about the one variant that breaks out" was a warning around Omicron, six months early.
This time 2020 – drinking disinfectant became a thing, a precursor to all of the other quack remedies. Negative oil prices. Fake anti-lockdown protests.
https://www.theguardian.com/world/series/coronavirus-live