Weekend – UK deaths rising, continued mask and vaccine resistance.

Brazil – Argentina WCQ game called off because of Covid restrictions.
On a personal note – we attended our first live music gig since Covid started – fully vaccinated requirement, masks also required. This is going to be the new normal.
Weekly local data from The Seattle Times. 14 day average cases >4000 still.
Friday – UK NHS GPs are cancelling flu shots because of vaccine shortages.
Thursday – Delta still raging; average cases >3200 per day in Washington State, which is higher than the peak of last winter. Graph from The Seattle Times.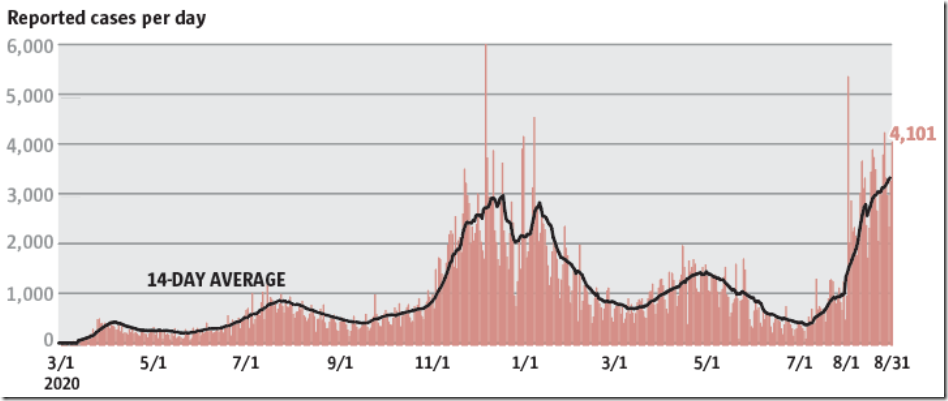 Wednesday – is mu the variant that will breakout? It's the newest VOI.
Tuesday – Back to school, masks on. Washington State hospitals are full, with similar stories from Idaho, Oregon and beyond.
Monday – US travelers to the EU face restrictions again. Back to school in Washington State, across much of the US and Canada, and the UK and Europe. Fears of escalating cases.
This time last year – vaccine is on the way; half a year of blogging and working from home. News changing from hopeful to grim.
https://www.theguardian.com/world/series/coronavirus-live