Weekend – the BA.2 strain is dominant. Locally there are a lot of cases close to home. The Washington State cases have picked up.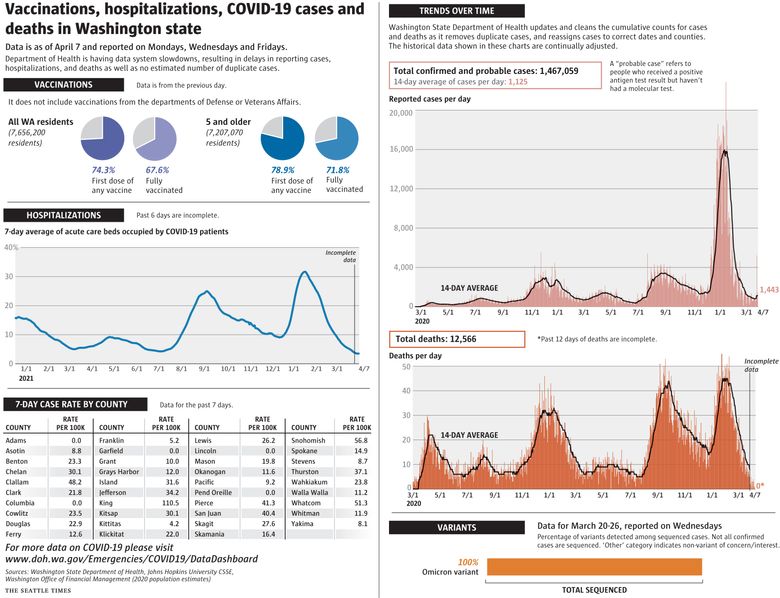 Friday – Federal mandate for vaccination is upheld. Masks, vaccination and everything related are starkly political.
Thursday – two years after the panic about PPE, tests and government support for business, the fraud cases are starting to come to court. So much grift, malpractice and just straight theft.
Wednesday – Covid cases soaring in the UK. NHS pressure. Second booster done. Yay.
Tuesday – much concern about Omicron/BA.2 spread in China. Shanghai on lockdown.
Monday – fourth shot/second booster booked for mid-week.
This time 2021 – Washington State picking up new cases. UK emerging from a major wave and lifting restrictions.
This time 2020 – UK NHS at near breaking point. Boris Johnson with Covid. Visible changes: no planes in the sky. Less roadnoise.
https://www.theguardian.com/world/series/coronavirus-live